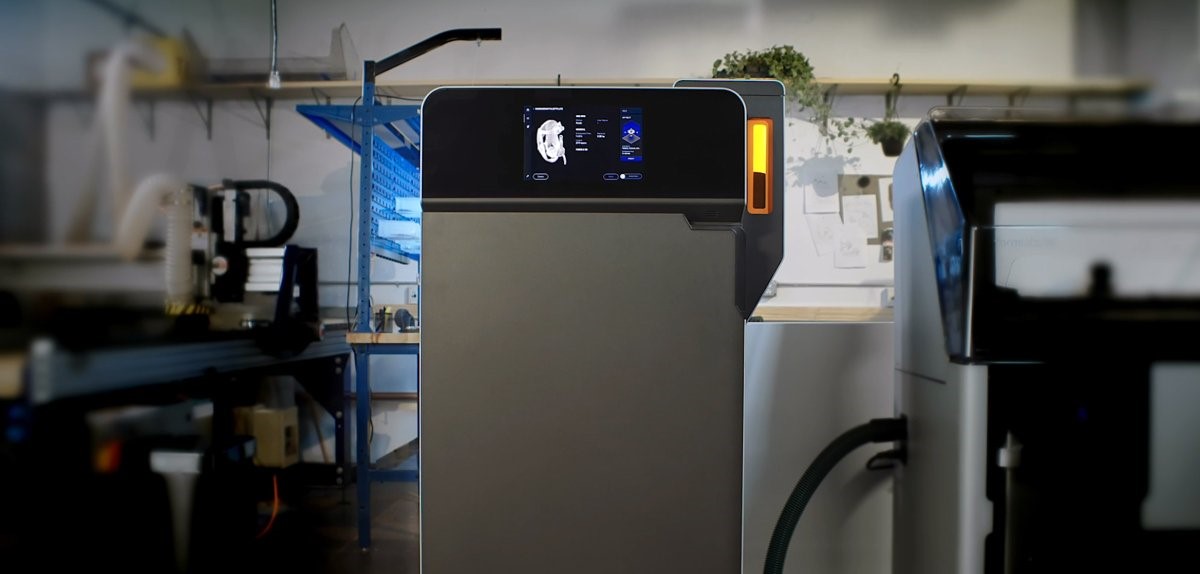 3D Printer
The new SLS 3D printer is based on selective laser sintering, which is a prototyping technique based on the laser melting of polyamide powders through the coating process of PA11 or PA12 thermoplastic powders, effectively creating objects previously developed using 3D SOFTWARE. This allows you to create prototypes or small productions while maintaining high reliability values, material resistance and excellent execution precision.
SOFCA aims to offer companies, individuals or institutions the possibility of creating prototype solutions or for small series production.
Our support consists in analyzing, developing, designing and printing all the solutions that are submitted to us, not only prototypes but also industrial quality finished products and geometrically complex parts that interact with each other.
The new Formlabs Fuse 1 SLS (selective laser sintering) 3D printer puts you up and running with a workflow that integrates maximum print quality and extreme finesse of detail.